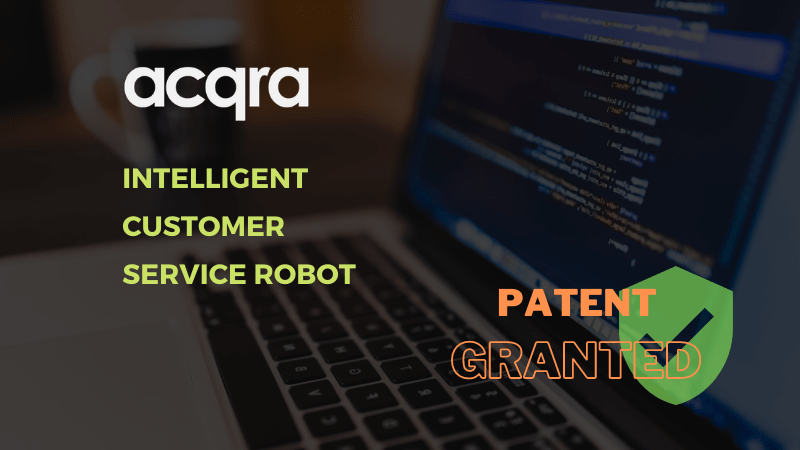 (Oct 7, 2020 – Hong Kong) Acqra has been granted a patent for its intelligent customer service robot to support e-commerce merchants handle after-sales service extensively – from general goods or services enquiries to managing shipping or transaction related issues, so that the risk of chargeback and frauds can be greatly reduced.
Chargebacks or transaction disputes are common, and pose as one of the greatest challenges and financial burdens suffered by online merchants of all industries. Customer service plays a key role in ensuring cardholder satisfaction and encouraging brand loyalty, such that it shapes the potentiality of an online business receiving chargebacks. For example, merchants who respond to cardholder enquiries in a timely manner may significantly reduce chargeback cases that otherwise would have been received, with reason being an inability to contact the seller or follow up the order fulfilment. In particular, SME merchants may not be equipped with the appropriate resources to implement efficient customer service strategies, therefore, resulting in high volumes of chargebacks and forced to absorb the burdens of heavy fines and losses.
Jessica Leung, the Vice President of Operations, clarifies that Acqra Limited provides an all rounded service designed for e-commerce merchants. 'Merchants often ignore the importance of managing online payments and the corresponding risks because they do not completely understand how to operate e-commerce in the early stages of their online business' she states. Jessica continues 'Acqra's intelligent customer service robot can offer merchants a simple solution to their customer service needs, with little technical obligations or commitments'. Customers can access the intelligent customer bot system to check shipping statuses, review merchants, products or services; and request refunds or enquiries regarding transactions.
About Acqra
Acqra is a leading FinTech company specializing in e-commerce payment services, which was established by a team of experts with more than a decade of industry experience in the payment industry. From merchant e-KYC to facilitating payment transactions to fraud and dispute management and prevention, Acqra offers one-stop solution and consultancy services to payment gateway stakeholders such as banks, payment service providers and merchants by assisting them to streamline their procedures and strengthen their internal control and monitoring system to ensure minimal risk exposure, as well as to ensure regulatory compliance.