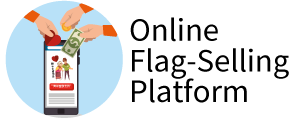 Acqra's Online Flag-Selling platform makes it easier for NGOs and charities to carry out online/electronic flag-selling campaigns. Organizations can also apply to accept donations and charity sales online at the same time, making it easier to achieve their fundraising goals.
We suggest you click here to learn more about "What NGOs and charities need to know when considering online fundraising or online flag-selling"
Free from geographical and time constraints, online flag-selling enables people with smartphones to donate even while staying at home

No more manual counting and calculation, you can check the latest progress of fundraising through the system background in real-time

The duration of the online flag-selling campaign is much more flexible, from several weeks to several months

Save on printing costs for traditional flag labels and flag bags, and also make it easier for volunteers to help with fundraising online.

Those who have already bought the flag can share the information of the purchased flag with relatives and friends through Facebook or WhatsApp within the platform and encourage others to do the same

Configurable to distribute e-Volunteer Certificates by email
Please click here to browse the demo webpage and fill in the following information so that our consultants can talk with you in more detail. Let's kick-Start your exclusive online flag-selling campaign now.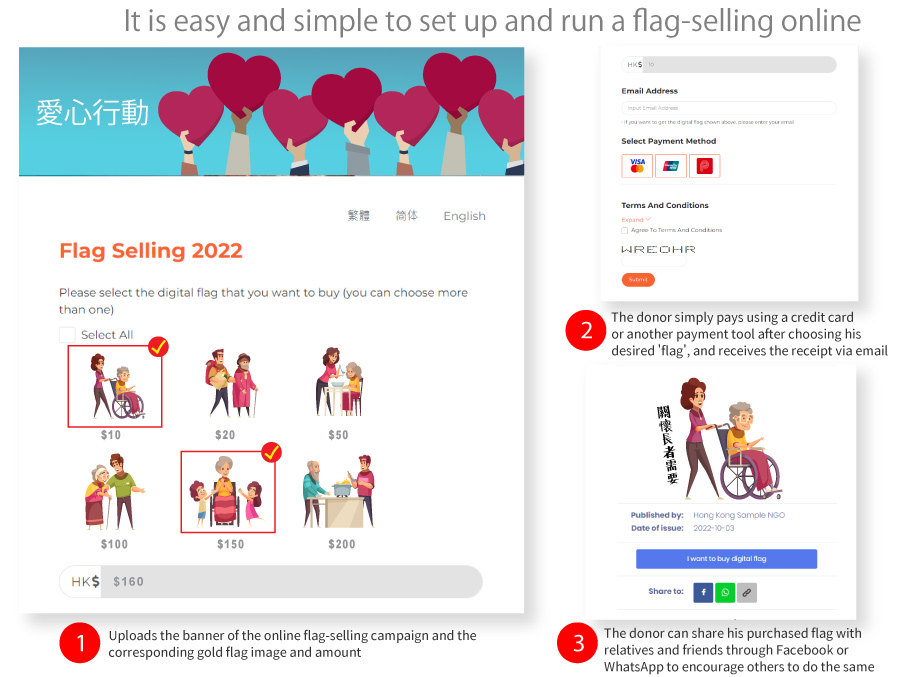 Please fill in the form below for more information:
Company
Acqra Limited
Payment facilitator of Visa & Mastercard

Contact
Rm 1202, Delta House, 3 On Yiu Street, Shatin, NT, Hong Kong
info@acqra.com